Dr. Yeshurun Alemayehu Adde(Kibret)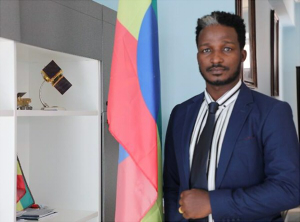 Dr. Yeshurun Alemayehu Adde (Kibret) has a PhD degree in Business Administration (focusing on Servant Leadership) and is a PhD scholar in Mechanical Design Engineering (focusing on Space Robotics) in Addis Ababa University. He has also an MSc degree in Mechanical Design Engineering from Addis Ababa University, Postgraduate Diploma in Marine Engineering from Bahir Dar University, and B.Tech. in Mechanical Engineering from Defense University. Since 2009 he has been working on the position of Lecturer at different public universities (including Addis Ababa University, Adama Science & Technology University, Hawassa University, Mizan-Tepi University, Wolaita Sodo University, Dilla University, Wachamo University, Wolkitie University and Ambo University). He is the founder and the first dean of College of Engineering and Technology at Mizan-Tepi University from 2009 to 2011. From 2014 to 2015 he used to work on the position of Engineering Watch-keeping (Engine Cadet & Oiler) on an international seagoing bulk carrier vessel and sailed the international waters. Since November 2017 he has been working at Ethiopian Space Science & Technology Institute on different positions starting from Associate Researcher, Director of Aerospace Engineering Research & Development Directorate, Project Manager of Satellite Manufacturing & AIT Center Project, and currently he is the Deputy Director General of Ethiopian Space Science & Technology Institute. He is the founder and chairman of African Aeronautics & Astronautics Center.
His research interest includes space robotics, dynamics and control, solid mechanics, unmanned vehicle systems design, and rocketry design. He has authored or co-authored more than 10 papers in peer reviewed journals. He served as a project lead for Space Segment/ Design team for the first Ethiopian Remote Sensing Satellite (ETRSS-1 project). He is also the project initiator and manager of the second Ethiopian satellite, ET-SMART-RSS from its initiation to launching. He generated the idea for the development and launching of ET-SMART-RSS, dealt and secured a funding of about 2 million USD from Chinese private companies for the whole life cycle of the project until launching. He is keen, sociable and has an outstanding technical and analytical capability in managing and executing huge national and international projects.
Contact: kibret10(at)gmail.com
+251 928 99 26 14